Serving The Mississippi Gulf Coast
SUMMARY
Landscaper in Gulfport, MS
For comprehensive landscaping services and a landscaper willing to accommodate your needs, come to Preferred Lawn & Landscape in Gulfport, MS. We can implement your vision and maintain it. We'll help you turn your property into one that makes a great first impression, and you can gain a space where you'll be proud to entertain. Our services include: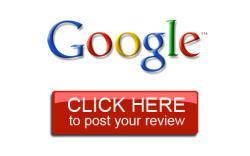 Landscaping
Lawn care
Gutter cleaning
When you're garden awakens from winter hibernation, we can clean it up and make any necessary changes to ensure it continues to flourish in a healthy manner. We can also work with you on a regular basis to ensure the safety of your trees and the cleanliness of your property. On the other hand, if you have a one-time job, we'll be happy to promptly complete it.
We're proud of the work we've done throughout the Mississippi Gulf Coast. Our satisfied clients remain with us and tell their friends about their positive experiences with our professional landscapers. Call Preferred Lawn & Landscape today to find out more.
SERVICES
Commercial Power Washing
Your building's exterior says a lot about the business you run, and when it comes to new clients, you only get one chance to make a first impression. That's why it's important to make sure that your building's facade looks clean and up-to-date. Storms and general wear and tear can leave a commercial building looking dirty and dated on the outside, but with commercial power washing from Preferred Lawn & Landscape LLC, you can have your space looking as good as new.
Read MoreR
Gutter Cleaning
Do your gutters need a good cleaning? You could spend your weekend doing the work yourself, or you could come to Preferred Lawn & Landscape LLC, an established gutter cleaning service in Gulfport, MS. Whether you're in need of a one-time cleaning or are looking for a yearly maintenance package, we're the team to trust.
Read MoreR
Landscaping
Landscaping is an art form, and when you want professionals to transform your environment in Gulfport, MS, come to Preferred Lawn & Landscape. We have a keen eye for detail, so we can appreciate existing natural features on your property and manipulate them to accommodate a new look. We'll make your landscape flow seamlessly with the surrounding area and ensure it's easy to maintain and looks great.
Read MoreR
Lawn Care
Preferred Lawn & Landscape offers a complete package of lawn care services in Gulfport, MS. When you need assistance maintaining your lawn, you can count on our efficient team to do the job. We'll show you how to transform your outdoor area into a lush and vibrant yard. Our services include:
Read MoreR
Andrew goes above and beyond to serve his customers
We are very pleased with the service that Preferred Lawn & Landscape has provided for us. They have done regular lawn service and also have done some landscaping work for us. We will definitely be asking them back to do some more landscaping work us shortly. Andrew provides great communication and is always emailing or calling to let us know of schedules and possible changes.
Nice work. Drew is great to work with.
Gutter Cleaning & Repair
I can't say when I've had more responsive, professional service than I experienced with Andrew from Preferred. My gutter cleaning call went out to him as somewhat of an emergency when a gutter support gave way in a rainstorm and water began pouring against my front entrance door. He came as soon as the weather allowed, quoted me a very fair price--especially considering the emergency callout--and cleaned & repaired my whole gutter system that morning. I was very impressed with his expertise and his courteous service. He even made sure not to disturb the nesting birds in my shrubs!
Yard cleanup
Andrew has been excellent to work with and so professional in finishing the job. Based on my experience, I highly recommend him.
Leaf removal
Did a great job on the leaf removal. I will use this business again. Did a wonderful job on my hedge trimming. They were professional dependable and showed up when they said they would.
Great new yard!!
A full remake of my yard. Dirt work, landscaping, and sod. All done with professional performance and attention to detail. I am thrilled with the results and look forward to years of enjoyment.
Top Notch Service, Friendly, Professional, and Prompt
Responsible, professional, and pleasant. Attentive to the particular requests with service (i.e. I asked for a little more edging and was completed with no problem).
Landscaping trimming
Hedge and shrub trimming. Preferred lawn and landscape was awesome and his price was great.
Landscaping.
Our shrubs had gotten away from us and we needed help. Preferred Lawn came in and helped us get it strightened out. We are very happy!
Lawn maintenance
Preferred lawn and landscape is a wonderful company. They handle all of my lawn care and landscape needs. I am on a fixed income and he is priced very reasonable and works with me.
Pressure washing
Did a wonderful job on pressure washing my driveway. Was very polite and professional was on time when scheduled and was priced very reasonable. I've had people wash my drive way before at a cheaper price but did a horrible job. I will hire him on a yearly basis.
High Quality Service
Highly recommended!! Definitely a company you can depend on for high quality service. Goes above and beyond and super friendly!!
Timely and Professonal
Drew was fantastic when it came to power washing and staining the decking for a three story beach front home for me. It started with the power wash and stain for all decks, and turned into additional work of painting a front door and columns under the decking. All of the work was done expertly, with care, and in a very timely manner. Photos were emailed to me for approval, and follow-up on Drew's part was exceptional. I have already referred him to fellow Realtor's in my office, and I have used him for other homes as well. As a busy Realtor it is great to know if I need a job done professional and timely, Drew with Preferred Lawn and Landscaping is the man/company for the job!! Betty Maxwell, Realtor RE/MAX Coast Delta Realty
Lawn Maintenance
Did a great job in getting my yard caught up. Drew is very attentive responsible and pays attention to detail, which makes all the difference for a regular lawn care service.
Great Job pressure washing and staining decks
The Preferred team did a great job on our extensive weathered decks. Worked around the rainy weather to get the job done before scheduled renters move-in date. The house looks beautiful again, and the decks are ready for Summer. Thanks Andrew!
Lawn care
We are so pleased with Preferred Lawn and Landscaping They are very professional and truly care about their customers Their rates are extremely reasonible
Leaf clean up
Did a wonderful job on my leaf clean up in my yard. Very polite and professional. I will hire again for my landscape and pressure washing needs.
Very Prompt and Professional
Awesome work on all flower beds, and gardens
Share Us With Your Friends and Family
Message Sent. Thank you for contacting us. We will be in touch with you shortly.
Send A New Message
Contact
Preferred Lawn & Landscape LLC
Hours
6:00am - 8:00pm, Every Day